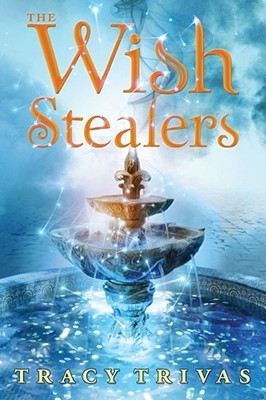 3 out of 5 stars on GoodReads
A cute little book about a middle-school girl, Griffin, who tries to return stolen wishes to their rightful owners before an evil curse catches up with her.
The plot is okay, but predictable and not exactly mind-blowing. The characters are good, but not really memorable. The writing is adequate, but nothing special.
I did like the theme about fighting off the evil inside of us, and not letting our anger or our circumstances turn us into a bad person. There's some great little lessons about good and evil, light and darkness, as Griffin thinks carefully about what it means to embrace the right and reject the evil in our lives.
One thing that I really liked about this book is that both of Griffin's parents are in the picture, talking to her, giving advice, showing up, and being a family. In so many books, children have no parents or only one parent or an absent parent, because it forces the protagonist to be more independent. It was lovely to see a normal healthy family that all get along, and support and love one another. It added so much depth to the plot and characters!